A family ski trip to Japan: What's best?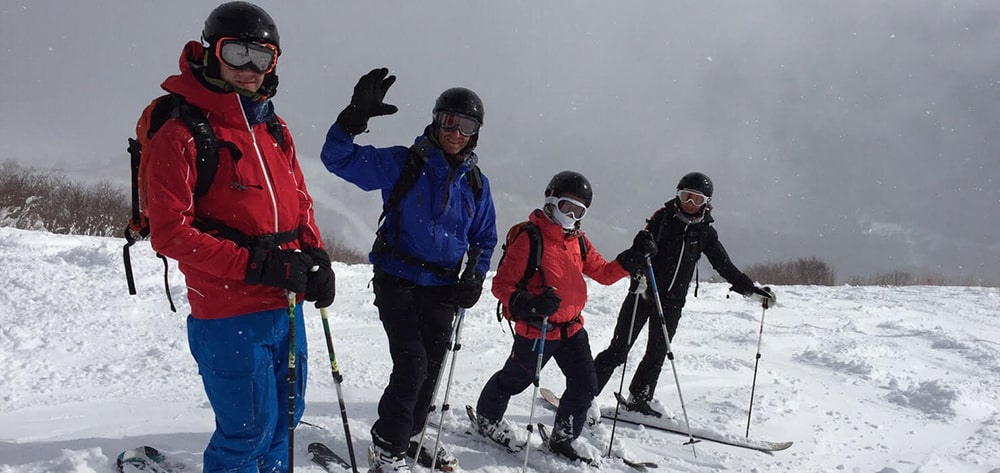 Immaculate powder, family time, an expert local mountain guide, and a fascinating country to discover: Mix all up, and you'll end up having a once in a lifetime holiday! If you are not convinced, read about this family from Belgium that went in December 2015 skiing with Iwao, JMGA guide, and ended up thrilled by the experience.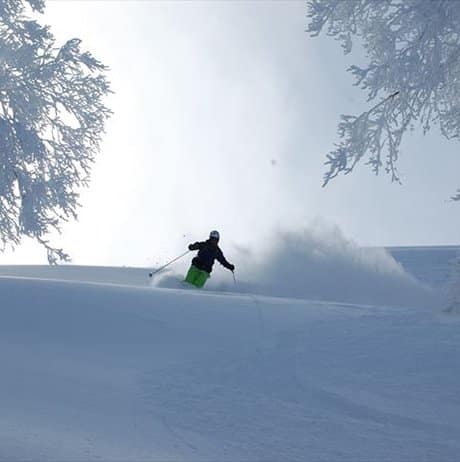 Arnaud is a Belgian living in Dubai with his wife and his two children, of 14 and 16 years old. Every year he likes to organize himself the family holiday, alternating different kinds of destinations, and trying to find the way to get off the beaten tracks. So after some debate, for 2015 he and his family decided to go to a unique and fascinating spot: Japan.
So they started looking for information about what to do and where to go, but they soon realized that it wouldn't be easy to organize all on their own in a country with such a different culture and customs. And that's when they found and contacted Iwao through Explore-Share.com.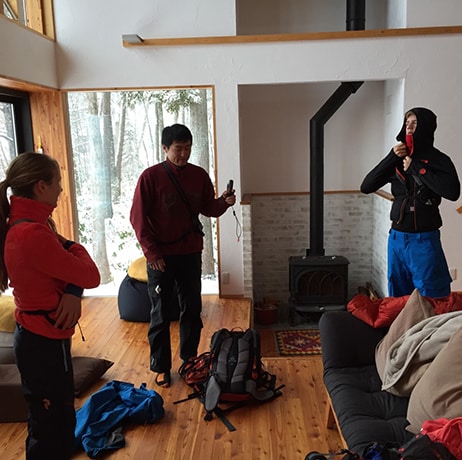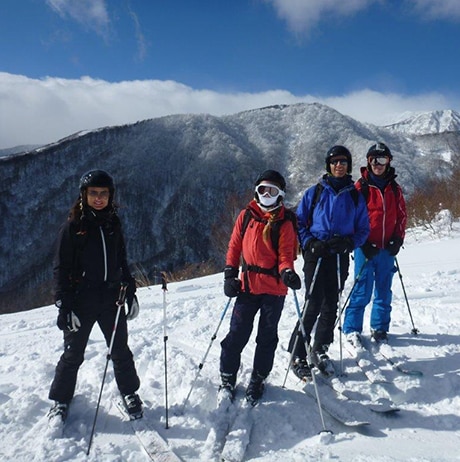 Iwao, a ski guide certified by the Japanese Mountain Guide Association (JMGA), gave them some useful tips for the organization of the trip, and agreed to guide them to do some
skiing around Hakuba
,
one of the key destinations for winter sports in Honshu
, the main island of Japan.
So Arnaud and his family departed to Japan for the first time, and after visiting Tokyo, Kyoto and Nara they took a direct train to Nagano. Iwao picked them up at the station and drove to the charming wooden chalet that Arnaud had rented. With his help everything that concerned them turned out to be really easy: the equipment rental, where to eat, where to go shopping, how to move around, where to ski the best snow.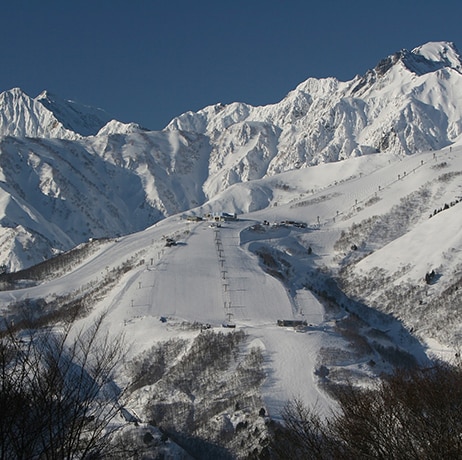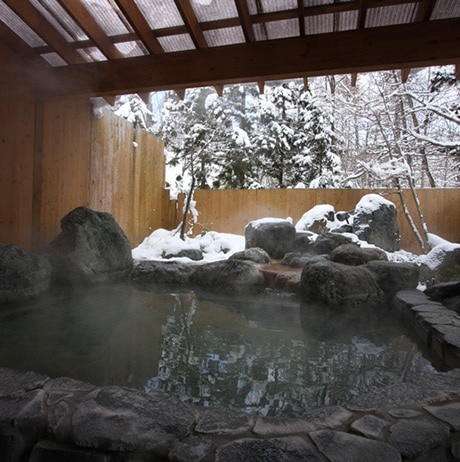 And from the very first moment the benefit of being with a local mountain guide was very clear. When they arrived there was almost no snow, but the very first day the initial snowfall of the season fell, so a lot of people, who were waiting for it, went straight to the mountains. The idea of being surrounded by crowds wasn't what Arnaud imagined for the skiing holiday, so Iwao immediately took them to some secret spots he knew well.
So for 5 days the Belgian family enjoyed some fascinating skiing, with a perfect combination of ski touring and off-piste skiing in Hakuba Cortina resort. They also got immersed in the Japanese culture with Iwao, who took them to an onsen (hot springs), let them discover the traditional food and showed them the region as only a local knows it. And at night they went back to the comfy chalet to rest and spend some time together: there's nothing like a trip in a very different country to strengthen the links between the members of a family.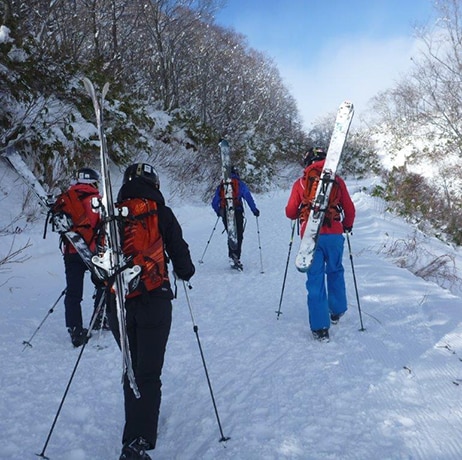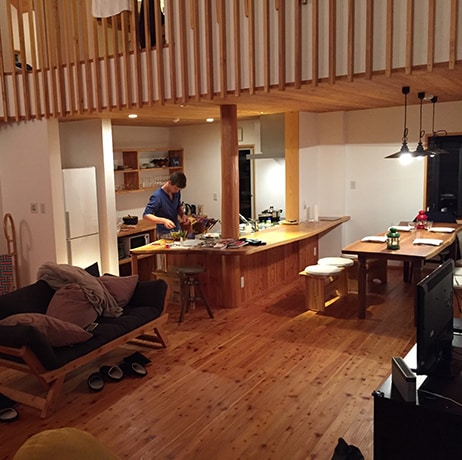 Recently back from Japan, Arnaud couldn't be happier with the holiday: "Iwao has provided a service above all expectations. Assisting a family confronted to a new environment requires a certain level of patience and attention and all the family appreciated his sense of responsibilities and seriousness which allowed us to really enjoy this region by experiencing touring, hiking and of course skiing in immaculate powder!" When asked about the 3 main highlights of the trip, he listed: "The unique local culture, the variety and contrast of the different kind of landscapes we skied, including the beautiful views of Hakuba valley, and the quality of the snow, like nowhere else!"
At Explore-Share.com we are really happy that our website is helping people like Arnaud to find the ideal guide to organize a trip to the mountains. One of our main goals is to encourage people to enjoy their passion, go out to the mountains, and live new experiences. And this case shows that it's not only about nature in itself, but also about how this environment helps people to strengthen their bonds, and come back full of enthusiasm and memories for a lifetime.
Contact us at info@explore-share.com if you want more info about the ski tour that Arnaud and his family have been doing in Hakuba.
Want to know more about
Backcountry Skiing in Japan?