5 reasons for doing a ski trip to Japan

A ski trip to Japan means, to almost any skier in the world, one of the most desirable experiences to aim for. And the causes of this should not only be attributed to the world-renowned quality of the Japanese powder snow, but also to other unique factors, like the extraordinary experience that this millennial culture offers to westerners.
---
Here is a list of all the reasons, some well-known, some not, why you should evaluate Japan as a possible destination for your next ski trip.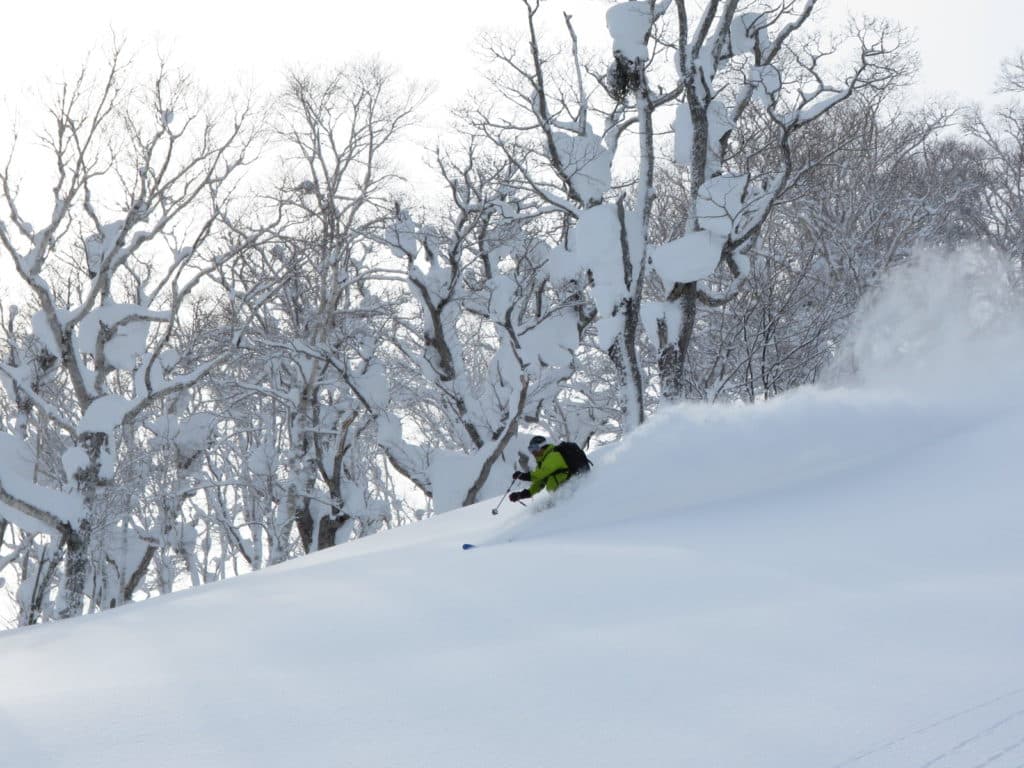 Reason #1 – The quality of the snow
Cold winds come every year from Siberia and Kamchatka, pass above the Japanese sea and then unload huge amounts of snow on Hokkaido, the north island. Per year, there is a total 600 inches of snow fall. The months when most snow gets accumulated are January and February.
However, Japanese snow is famous not only because of its plentiness, but also because it is very dry and so light that it becomes almost impossible to form a snowball. Due to its consistency, this kind of snow is referred to as "snow powder", the most preferable for ski lovers, and the reason why skiers and snowboarders from all around the world come to Japan.
Reason #2 – The food
Although food at ski resorts can sometimes be disappointing if you have an exquisite taste, Japanese resorts will surprise with its pure and tasty food, perfect to fuel the ski legs.
Some classics include the ramen noodles soup, onigiri —seasoned rice balls filled with salmon or other fish, often also wrapped in seaweed—, bento boxes with fresh sushi and, last but not least, sake, an alcoholic beverage made out of a rice infusion.
We also recommend you to visit the Sapporo brewery if you have the chance.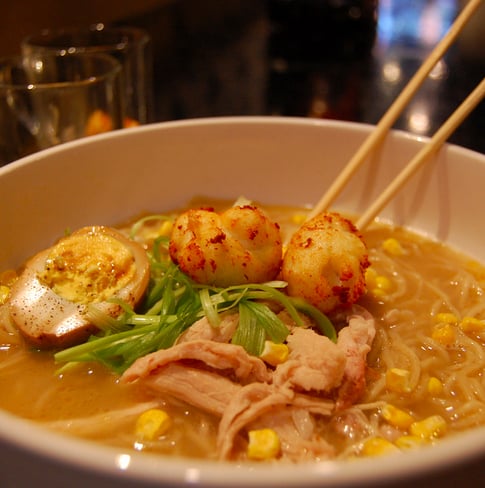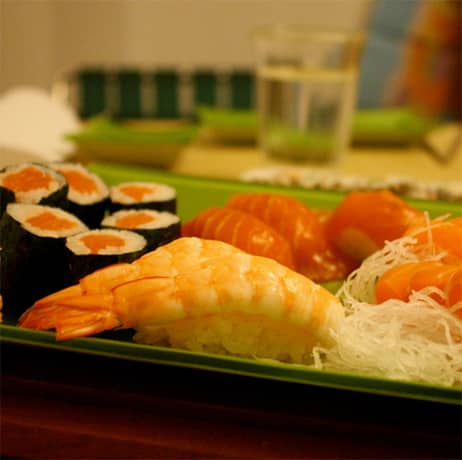 Reason #3 – The possibilities for ski trips
Being more or less mountainous from North to South, with elevations reaching over 10,000 ft, it is understandable why in Japan there are hundreds of ski lifts established along its landscape, with a wide range of ski resort options.
Because of that, Japan allows for all types of ski and snowboard activities, whether it is off-piste skiing, ski touring or splitboarding. For example, ski touring enthusiasts will enjoy going up and down the alpine landscapes of Hakuba and the volcanic ranges in Hokkaido (Mount Yotei, Mount Asahidake, Mount Rishiri), while off-piste skiers will have fun around any of the several ski resorts in the country, amongst which the most famous are Sapporo, Niseko, Furano, Rusutsu (in Hokkaido) and Hakuba, Nozawa onsen and Shiga Kogen in Honshu. Some of these are open even at night!
Also, if you are into stealthy ninja ski rides through the trees, the white birch lining Japanese mountainsides will provide you with some of the best tree riding you can get.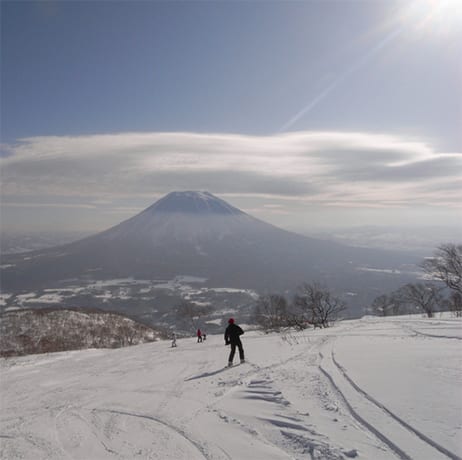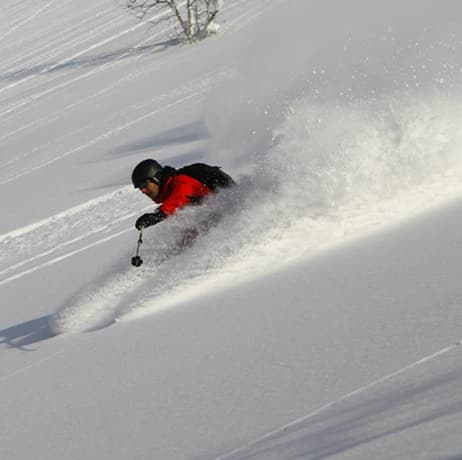 Reason #4 – The relaxation
The therapeutic benefits of soaking your tired legs into an Onsen —a hot thermal spring— can't be stressed enough. These waters are even said to hold curative qualities. Even if this ancient belief isn't enough to convince you to give them a try, the obscene noises of pleasure uttered by visitors should give you proof that taking a bath there is really something worth trying.
Some of you may already be familiar with this relaxing experience, probably because you visited other hot thermal springs during your ski trips. However, you will find that the special ambientation of a Japanese guest house adds a completely unique feeling to it.
Reason #5 – Perfect value for money
Japanese customer service is almost unmatched. Whether in a downtown Tokyo department store or at a slopeside ski rental, you always feel well-catered to as a guest.
There is quite a wide misconception about Japan being an expensive country to visit. While this might have been true during the economic bubble until 1991, nowadays skiing in Japan is very inexpensive compared to Europe, the USA and Canada. As a general rule, lift tickets are significantly cheaper, some resorts have good budget accommodation options, and cheap meals are also available.
If you would like to take a ski trip to Japan, start looking for a guide no later than 3 or 4 months in advance, as they are quite popular.
// //