What you need to know about climbing Chimborazo
Chimborazo is famous both for being Ecuador's highest volcano and its technical difficulty. Check these tips for an amazing ascent!

Ecuador is a world-renowned destination among climbing and mountaineering fans due to its volcanoes. Between those, Chimborazo stands out because of its altitude and the technical complexity of its ascent. Arrange your trip to this volcano in the best possible way with these tips for a successful climb.
---
A bit about Chimborazo
Located at the Western Andes Range, Chimborazo is the highest volcano in Ecuador, with a maximum height of 20,561 feet and a prominence of 13,526 feet from its base.
Despite not being the highest mountain in the world, its summit is the furthest point from the center of the Earth; the elliptical shape of our planet and Chimborazo's proximity to the Equator are the reason its summit is 1.25 miles further than Everest's.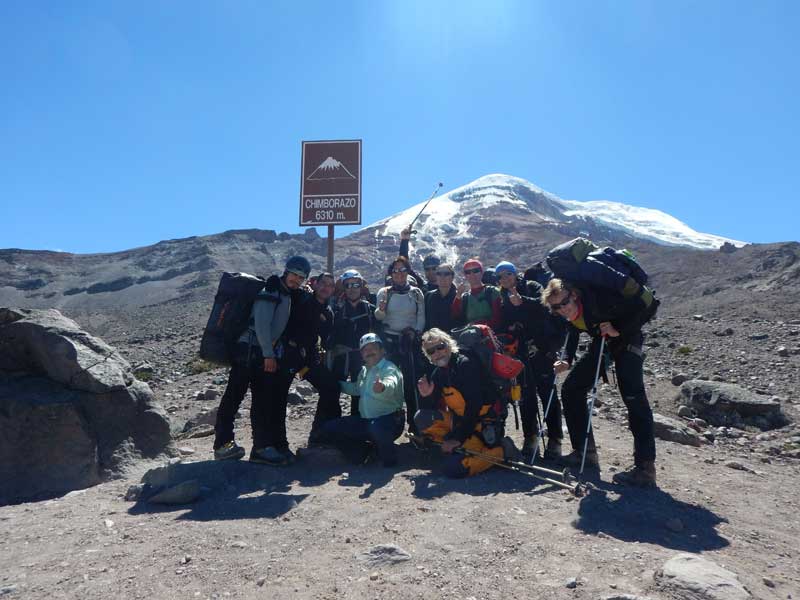 The best time to climb Chimborazo
Chimborazo can be climbed all-year round, although the best periods to do it are from June to July or January to February. The best option is to start the ascent before midnight, in order to be back no later than 10 a.m., as sunlight adds the risk of rock fall and the cloudy afternoon weather reduces the visibility of the trail.
Why is it difficult to ascend Chimborazo?
The well-known health risks of high-altitude ascents are, for starters, a setback. In order to avoid them, try to acclimatize in the lower peaks of Ecuador first before heading to Chimborazo. Climbing the volcano with the help of a mountain guide, who is prepared to cope with such situations, is the best option.
So to avoid the risk of getting altitude sickness, it is crucial to have a good acclimatization. Some guides propose longer programs, in which you climb several peaks before going to Chimborazo, gaining altitude progressively. You can check a couple of them here and here.
If you have a solid mountaineering experience, another option is to do some acclimatization on your own. And then hire the guide for a straightforward 2-day ascent. This one and this other, are good options.
Which guide to choose for Chimborazo?
The path to Chimborazo's summit has plenty of glaciers, some of them with dangerous crevasses. Besides, the tough weather in Ecuador and the avalanches make the ascent even more difficult.
You should always make sure to hire a professional and certified mountain guide. The best options are to go with an IFMGA/UIAGM guide (internacional certification) or with an ASEGUIM guide (Ecuador's national certification, recognized by the IFMGA).
As a consequence of its technical difficulty, historically, there have been fatal accidents in the volcano, most of them due to avoidable mistakes. Because of that, since November 2012 the Ecuatorian government has disallowed climbing Chimborazo without a certified mountain guide.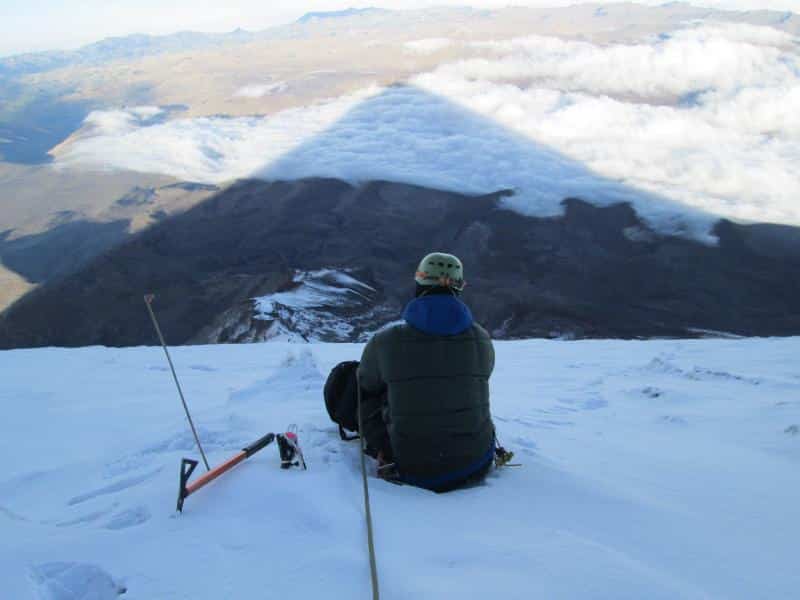 Where to stay
The most popular refuge is Whymper. Located at 16,400 feet it is well-equipped with comfortable bunk-beds, bathrooms, basic food supplies and a fireplace.
Refuge Carrell, at 15,750 feet, is also well prepared to host climbers. Because of its location, to start the ascent from there you will need to leave a bit earlier.
There are two campsites closer to Chimborazo: El Castillo and Moraine. The former can get pummeled by snow fall in the case of strong wind or avalanche.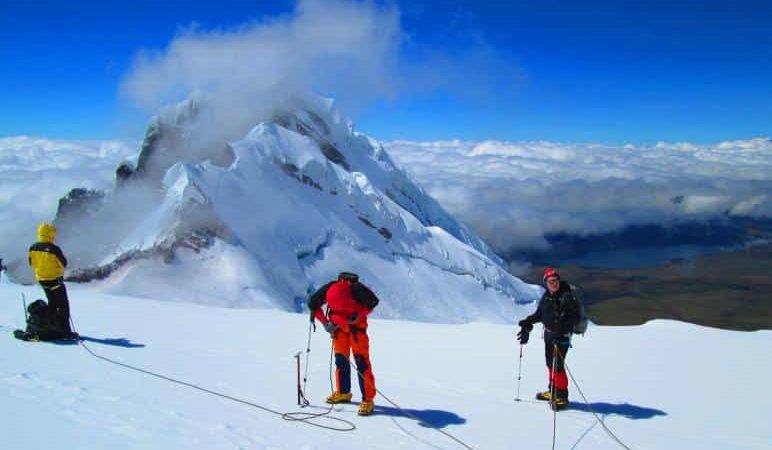 Getting there
A bit south of Quito, in the Quitumbe bus station you will find transportation to Riobamba. From there you can get to the Chimborazo Reserve. Take one of the buses heading to Guaranda, and ask the driver to leave you at the Reserve's entrance. There's also the option to take a cab from Riobamba, for 35 bucks.
Anyway, yo can make the proper arrangements for the pick-up with the guides. Many of them will include the transportation to Chimborazo in their programs.
---
Let's go!
We have the best selection of certified mountain guides to climb Chimborazo, check them out.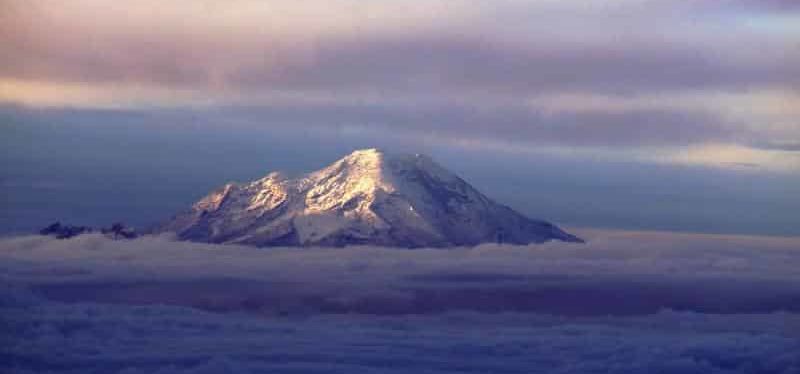 ---
¿Are you looking for a mountaineering trip in Ecuador? –> Browse all climbing trips in Ecuador
---