Kap Azimut ski trip to La Grave, a dream come true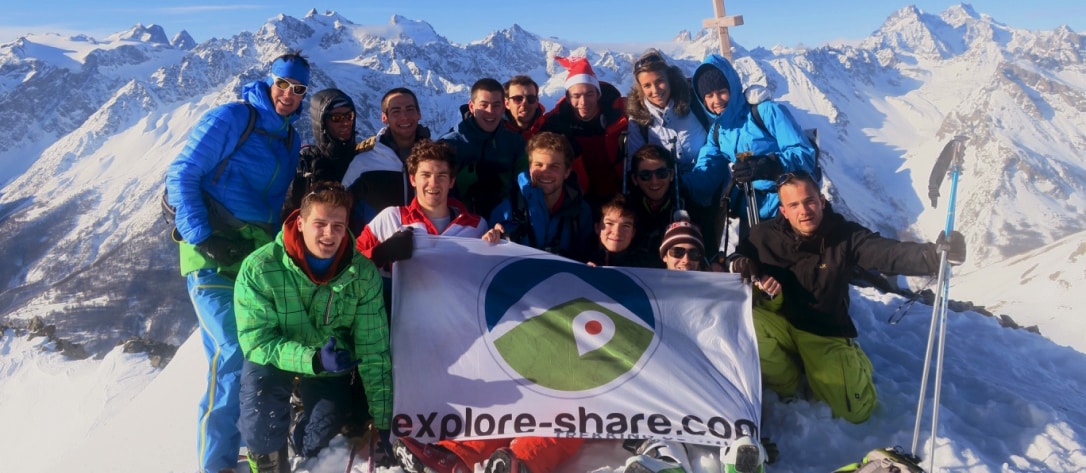 70 students, 8 guides and 5 days in one of the best locations for winter sports in the Alps. The trip to La Grave organized by Kap Azimut, a student group from a Belgian university, was a huge success!
Remember how we told you some time ago about Kap Azimut and their plans for a ski trip in January? You can check the story in our previous blog post here. Well, everything went out fantastic. The experience couldn't be better for all, students, guides and the organizers. A clear example is the determination of Collin, one of the 70 students, who stated: "Next year, I'll for sure do it again".
First, let's do a short recap. Kap Azimut is a group of young students, who study and live together in Brussels. With the support of their university, they have the mission of encouraging other students to engage in sports. They do that by proposing different kind of activities linked with adventures. Therefore, they organized the ski trip to La Grave, proposing an alternative to the typical student trip to the Alps (that always consists in a lot of parties and a bit of skiing in traditional resorts).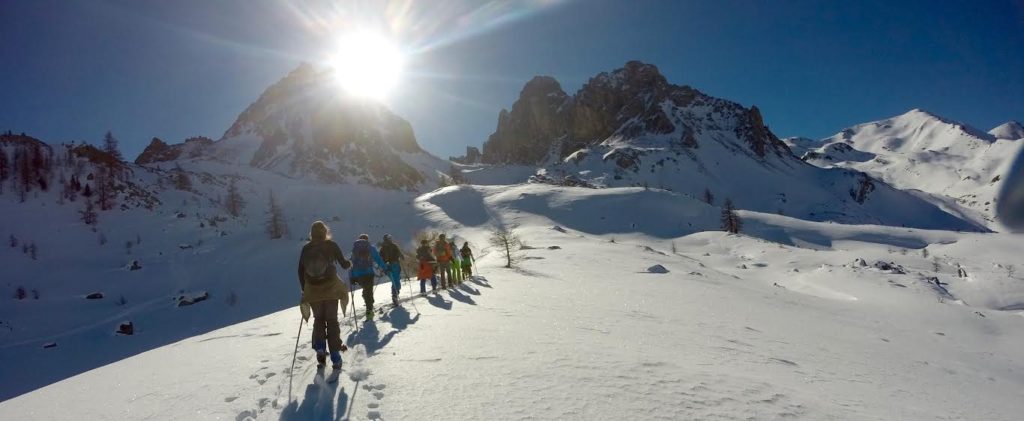 Their idea was to contact Quentin, an IFMGA mountain guide, through Explore-share, and organize a ski week with all kind of winter activities. Off-piste skiing, ski touring, ice climbing, cross country skiing and snowshoeing were some of them. And all these while staying all together in a large chalet. A chalet which was like a base camp where to share the experience at the end of the day. The idea was so attractive for the students that the 70 spots were booked in 4 minutes!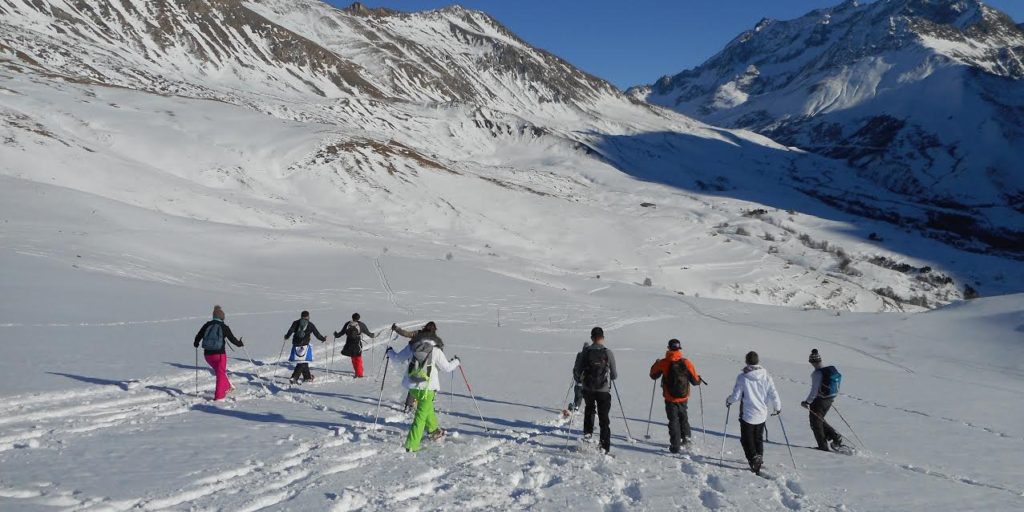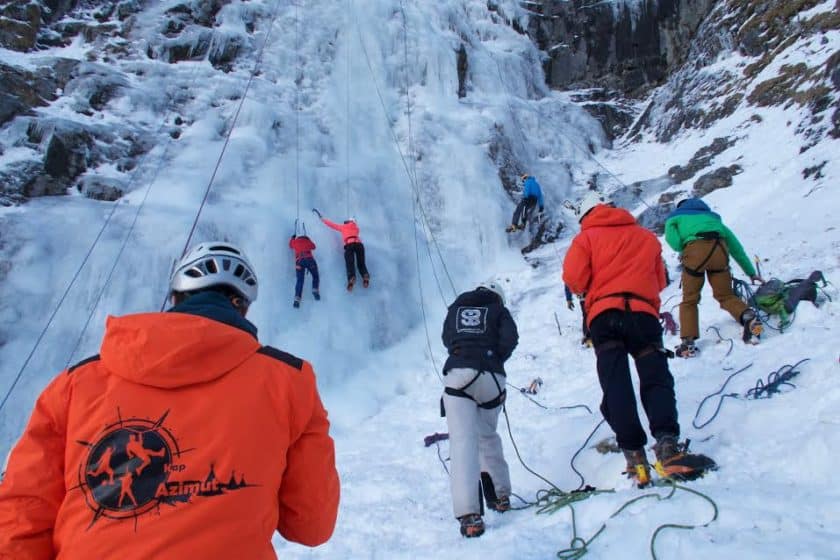 During the 5 days Quentin and his team of 7 mountain guides and leaders, organized everything. Their job was so great that the students could discover new activities. And that's how many of them tried for the first time and learnt the basics about ski touring, cross country skiing, snowshoeing, ice climbing and freeride skiing. Furthermore, they even had time to play a game while learning how to use the avalanche transceiver and other necessary safety techniques.
Moreover, the idea was (aside from the sport) to share good moments in a friendly atmosphere. Thus, the accommodation chosen played a crucial role in it. The large chalet in the area of La Grave had shared bedrooms and a big living room. In that way, everybody could meet more easily, share experiences, stories and advice. Just like it happens in a mountain refuge or in a base camp.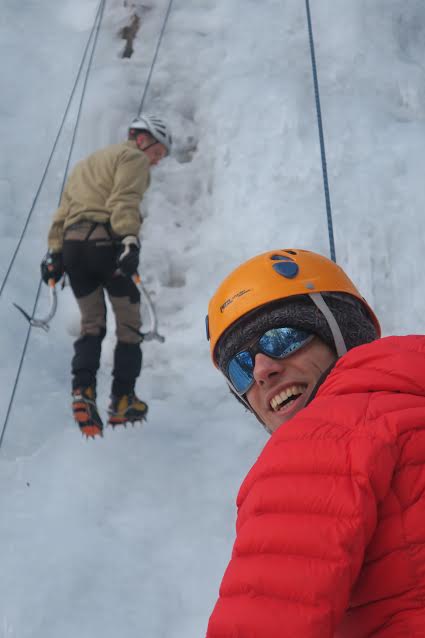 Besides that, every detail was carefully taken care of by Kap Azimut coordinators. And the location was perfect. La Grave is one of the top ski areas in the Alps, and the best for freeride skiing. However, it is not as commercial and packed as most of the resorts in busy period. And they even managed to reach an agreement with Canon, which gave them top quality but easy to use equipment to register the best moments of the trip. They used the cameras Powershot G5X and G9X, and video cameras like Legria Mini.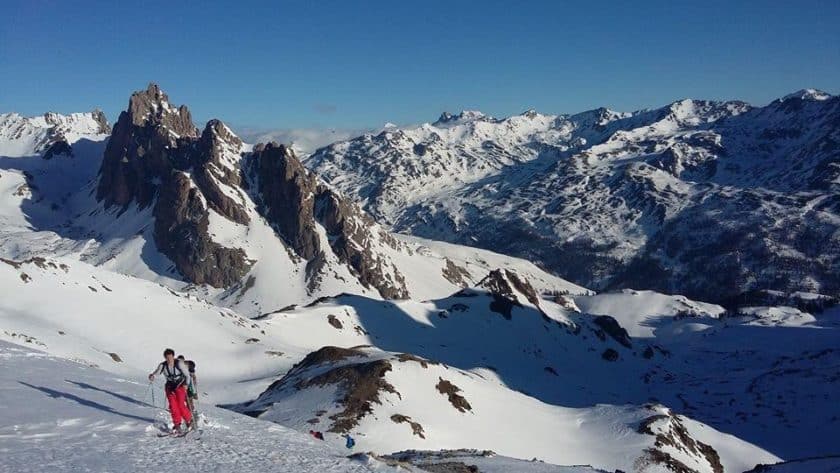 The guides were also a key factor to the success of the trip and very appreciated by all. They not only shared all their expertise and knowledge to keep everybody safe and enjoying the different activities. They also shared their stories and fascinating experiences. As Alice said: "They are very interesting persons with different lives than ours, living in the city. It was great to talk with them for hours, share time in the mountains and back in the chalet, and learn many new things".
And Marie highlighted all the possibilities they had thanks to the guides. "Quentin and the other guides did a wonderful job. Thanks to them we had access to things we would never have reached, like a refuge that opened for us and spots where the snow was the best. Their expertise, knowledge of the mountain, snow and weather made everything easier, and without them all these would have never been possible".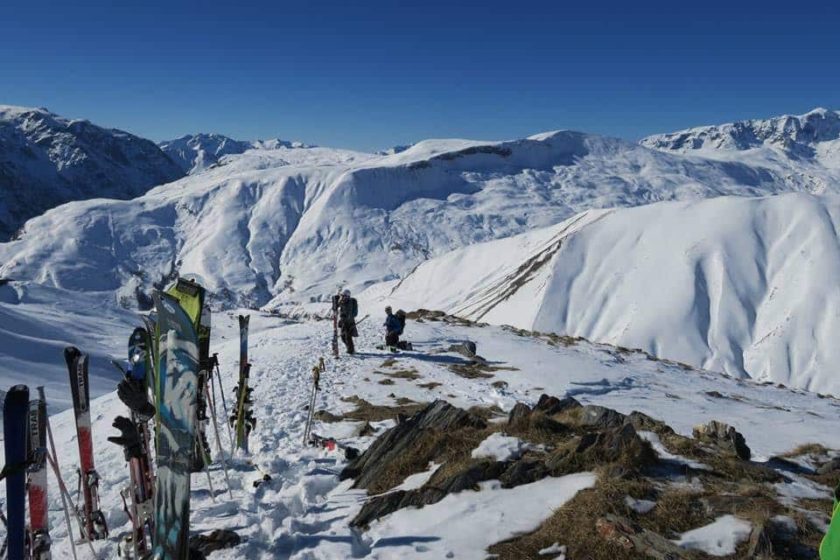 The guys from Kap Azimut share a similar objective to ours in Explore-Share. To have as many people as possible going to the mountains, enjoying new experiences. And their story is an evidence that it is something accessible, if well organized. They spent 5 days in a beautiful environment, off the beaten tracks, learning many new things about winter activities. But they also learned about the mountains and people who devote their life to it. Moreover, they realized that not everything is as technical, difficult or inaccessible as it may look like. Especially, if you have the right guides. That's why everything is set to repeat the experience next year.
Would you like to do something similar? Check out all our backcountry ski trips in La Grave, as well as other exciting winter activities like snowshoeing and ice climbing!