Tired after your exams? Go out to the mountains with a guide!

Some people think that going to the mountains with a guide is only possible for a privileged few. But this is not always true. Learn about Kap Azimut, a group from a Belgian university which organized a ski trip to La Grave for 70 young students.
---
January is a month of big emotions at the universities in Brussels. At the beginning students struggle with books to face some tough exams. It's usual for them to spend long nights with a flask of coffee to stay awake. But the reward that comes after makes it worthy: many of them know that the minute after they take their last exam, they switch the chip and start thinking about a long desired ski week to the Alps.
But while most students choose a classical trip to some of the typical ski resort, this year a group of friends decided to organize a completely different trip. This group, called Kap Azimut, is formed by members of around 22 years old, who study and live together in Brussels. Inspired by "Kap Expé", a students organisation that started few years ago in Louvain-la-Neuve (a student's town in the south of Belgium), and with the support of the university, they have the mission of encouraging other students to engage in sports, proposing them different kind of activities linked with adventures.
So what's so different about their proposal? Instead of going to a typical ski resort, they contacted through Explore-share.com, Quentin, an IFMGA mountain guide, and organized a ski week with all kind of winter activities: off-piste skiing, ski touring, ice climbing, cross country skiing and snowshoeing.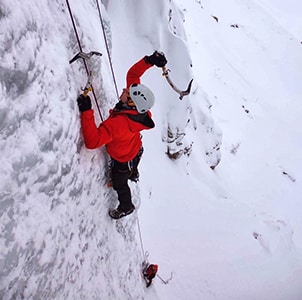 And they were terribly successful in their recruitment: around 70 students are going in January 2016 for a week to La Grave, in the French Alps. Quentin, together with 7 other guides, will organize all the activities in order for everyone to make the best out of the trip.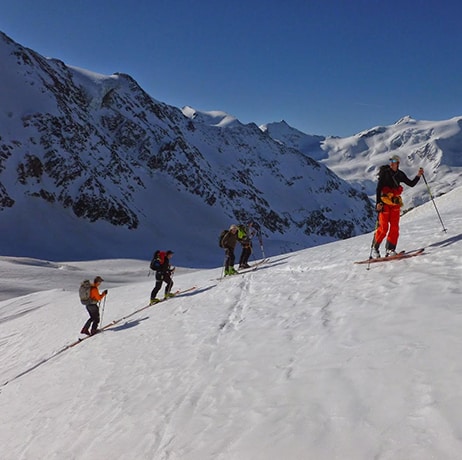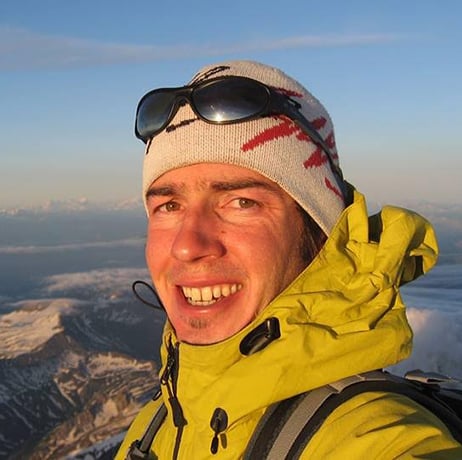 But a bunch of students, hiring so many guides for a week? It sounds nice, but isn't that impossible to afford? Well, that's what Quentin liked about the proposal: "This shows that everyone can go to the mountains, and not just wealthy CEOs of big companies. Of course a student wouldn't be able to afford for a private guide for ten days in an all-inclusive expedition. But if you are well organized, like the guys from Kap Azimut, you can definitively enjoy the best out of the mountain paying a reasonable price for the services of a qualified mountain guide".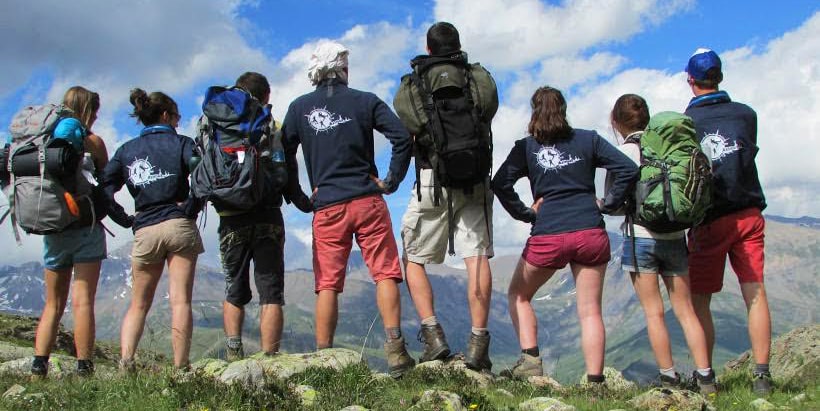 François, the student in charge of Kap Azimut, explained the reasons why he thinks so many students joined the trip: "What we propose is completely different. Instead of a lot of party and a bit of ski, we will have plenty of challenges and learn so many new things out in the snow, in a friendly atmosphere. And going with Quentin guarantees us the expertise and security that an IFMGA mountain guide can give. Besides, they'll organize activities suitable for everyone according to their ski level". Another reason he highlighted is the location La Grave, one of the top ski areas in the Alps for freeride skiing, but still not too commercial.

We at Explore-Share are happy to support a group of students that share our mission: to have as many as possible going to the mountains, doing all kind of activities with mountain guides (going for new experiences). That's why we were glad to help with the logistics and facilitating the contact between them and Quentin. And at the same time, this experience shows that going to the mountains with a guide is not something exclusive for a few, but if well organized, many more can go!