In a broad sense, off-piste skiing refers to all the different types of skiing (or snowboarding) outside the piste. That is, when skiing takes place in ungroomed and unmarked terrains, outside the boundaries of a ski resort. However, skiing off-piste receives different names depending on how close or far away it is from the ski resort.
And that's where things may get a bit confusing. The type of ski outside the piste and closest to the ski resort is also called off-piste skiing. We mean only to ski terrain that can be reached easily from a lift, without requiring an extra hiking effort or using skins. Unlike ski touring or other types of skiing which involve exploring remote areas of the mountain, this form of skiing emphasizes the descent and takes advantage of easy access. Skiing just outside the fence of a resort is also known as Slackcountry skiing.
Many skiers who have already mastered their skills on-piste decide to transition to the off-piste terrain looking for further challenges, more freedom and being away from the crowds.
As the snow is ungroomed, off-piste skiing is harder and more physically demanding than skiing on-piste. Besides, those who are new to off-piste skiing need to familiarize with speed, as skiing in powder snow requires faster movements. 
Skiing in unpatrolled areas must be taken seriously, as it implies the risk of avalanches. The three golden rules when going outside the boundaries of a resort are: 1) don't go off-piste alone; 2) carry an avalanche safety equipment (and know how to use it); 3) evaluate weather and snow conditions before skiing.
When is the best time to go off-piste skiing?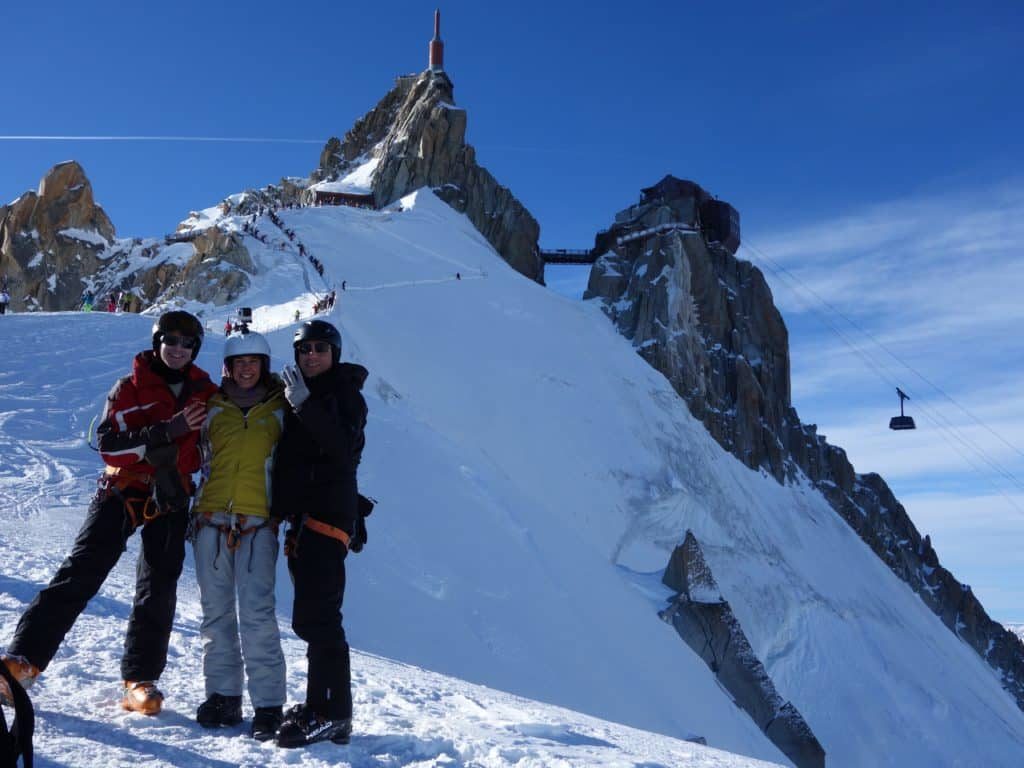 Most ski resorts provide lift-access to off-piste areas. Generally, the ski season goes from early-winter to late-spring.
What equipment do you need?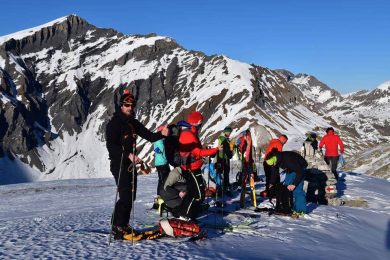 The usual gear for skiing off-piste includes the following items:
Avalanche safety gear (transceiver, probe and shovel)  

Avalanche airbag (ABS backpack) and helmet

Skis

Boots

Ski goggles
Why should you hire a guide for an off-piste skiing trip?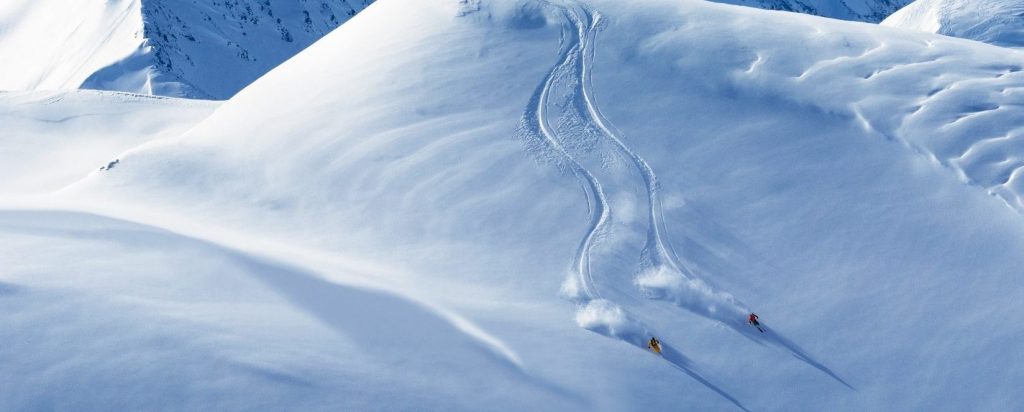 If you don't have any experience skiing off-piste, taking a lesson with a guide is highly recommended to learn about techniques, safety and how to evaluate snow conditions.
Even if you are a seasoned off-piste skier, traveling with a certified mountain guide will always make your experience much more enjoyable, as they can provide deep knowledge of the ski terrain, properly assess snow conditions and take you to the best slopes.
Best spots in the world to go off-piste skiing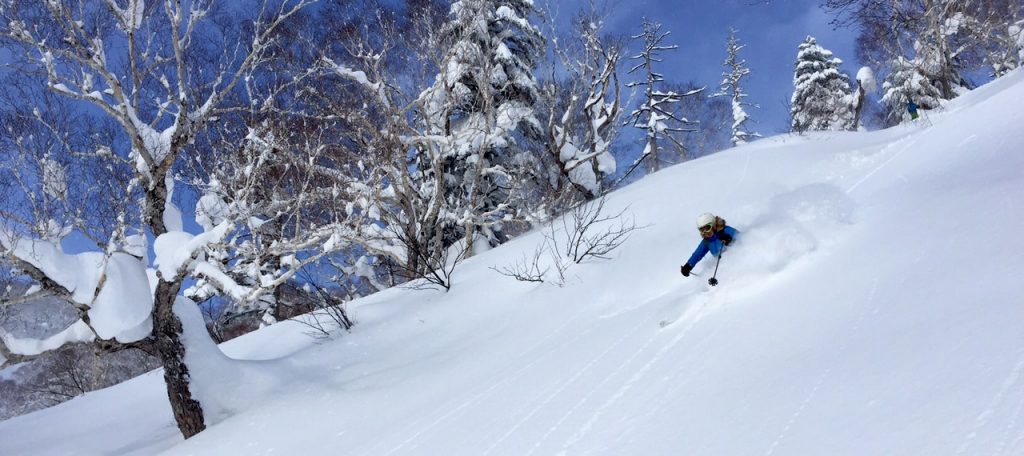 1| Vallee Blanche (France). Starting at the top of Aiguille du Midi and finishing in the mountain resort of Chamonix-Mont-Blanc, this is by far the most famous off-piste skiing descent in the world.
2| Verbier (Switzerland). This first-class ski resort provides some of the most challenging lift-accessed off-piste routes you can find in Europe. Verbier is the largest of a group of four resorts known as Les 4 Vallees.
3| Arlberg (Austria). Legendary powder snow runs for expert off-piste skiers!
4| Niseko (Japan). Lying in the island of Hokkaido (famous for its light powder), Niseko receives insane amounts of snow every season. It's one of the few Japanese resorts that provides access to off-piste ski areas.
5| Revelstoke, British Columbia (Canada). Steep runs and tons of powder snow make this small resort a big favorite for off-piste skiing in North America.