Best Places to go Rock Climbing in Bariloche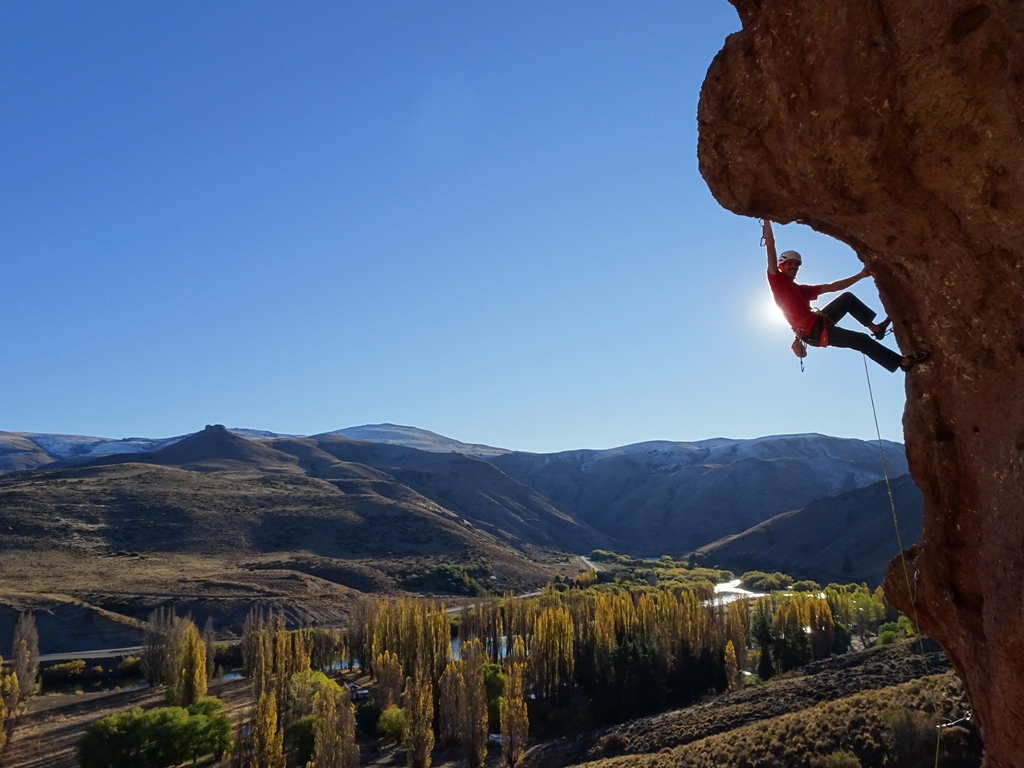 With its stunning white capped mountains and piercing blue green lakes, springtime yellow broom and purple lupin flowers, Bariloche is a popular destination year round for nature lovers and adventurers alike. Furthermore, the great cuisine that includes tasty red berries, traditional curantos, lamb concoctions and gourmet chocolates, plus, luxurious lodging options, make this one of the best Patagonian destinations, hands down.
The variety of outdoor activities in Bariloche abound and range from rafting, to skiing, to trekking, and of course, rock climbing is no exception. However, in order to get to the best rock climbing spots, it is paramount to do so in the company of a certified local guide that can show you the top spots for the sport as well as handle the logistics and make sure that you are safe.
Read on to find out more about rock climbing in Bariloche and look at possible tours that you can join to start planning your trip to this stunning Patagonian location now!
3 reasons to go rock climbing in Bariloche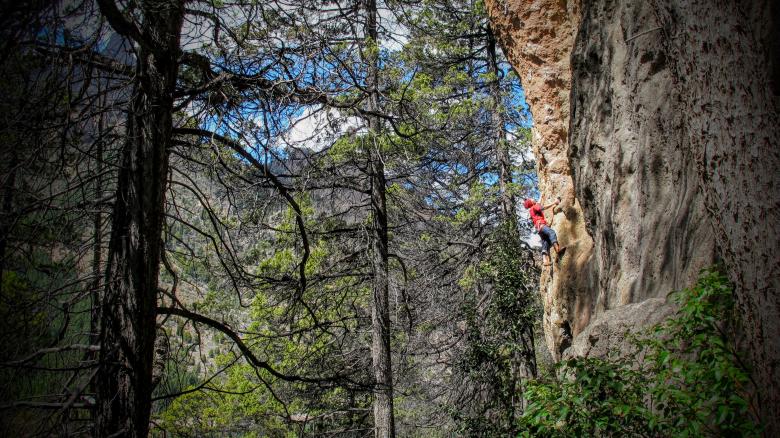 1| A wide variety of walls and crags
One of the great things about Bariloche is the variety of climbing options. This means you will have plenty of chances to try different rock climbing styles, single or multi-pitch, sport or trad, and you will also be able to find the perfect wall for your level. To chisel your skills while you enjoy the Bariloche wilderness, check out this rock climbing course in Patagonia, or book your place on one of these tailored rock climbing tours for all levels.
2| Breathtaking views
Each rock climbing spot in Bariloche is unique and has a particular landscape with its characteristic views. Whether it's of the famous bright blue Nahuel Huapi and Gutierrez lakes, to name a few, or of one of the many surrounding mountains, or of stunning forested areas, you're bound to fall in love with the beautiful Bariloche sceneries. Get a taste of some of region's different rock climbing havens on this 5-day Bariloche rock climbing trip!
3| Great access to apres-climbing leisure
Bariloche is full of great restaurants and fun places to discover when you're not busy climbing rocks. This makes it a great location for all round fun and enjoyment! Visit the beautiful myrtle forest, the famous Colonia Suiza, and if you are with kids, the Nahuelito Theme Park where you will find recreations of prehistoric animals amongst elves out in a natural environment. Of course, don't miss out on the delicious local chocolate and great gourmet cuisine while you're there either!
Where to go rock climbing in Bariloche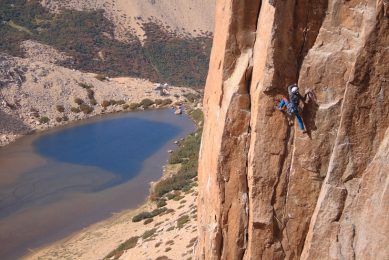 Frey
One of the climbing hotspots of Bariloche due to its breathtaking black and white granite spires. The climbing area lies nearby the Frey hut where you can stay the night with prior reservation for some pesos or camp for free.
This spot is mostly great for trad climbing although there are some sport climbing alternatives as well, and with a variety of options for all level climbers.  Keep in mind that you will have a four hour approach, immediately rewarded by the stunning views of course, and from the top of some spires you will catch sight of a broad span of the Andes.  To get to the mountain hut, you will need to set off from the Cerro Catedral ski resort, which you can get to by car or bus from Bariloche city.
Check out this 4-day rock climbing tour in Frey Valley and discover this amazing location!
Cerro Lopez
The sunny north facing granite rocks on Cerro Lopez overlook the beautiful blue Nahuel Huapi and Moreno lakes. Furthermore, you can find some great sport and trad climbing options. The two most famous walls are Muro del Hotel and Muro del Cementerio, both equipped for sports climbing. Getting to the trailhead takes around 45 minutes by bus from Bariloche to the Hotel at Bahía Lopez or to Colonia Suiza (from where you will have to walk for 20 minutes on a paved road).
Check out this Bariloche guided full day rock climbing trip and explore the stunning Cerro López!
Cerro Otto
At just 5 kilometers from the city, Cerro Otto is a point of easy access where you can take a cable car to the top and also visit an art gallery before or after your climb. The most famous rock climbing spot near this mountain is Piedras Blancas which you can arrive to after a 45 minute hike. It is great for trad climbing and features a variety of crags. It is a perfect spot for rock climbing if you are a beginner.
Try this Otto Mountain climbing and rappelling trip  or join this all levels rock climbing trip in Bariloche. 
El Bolsón
To the south of Bariloche, near the Río Negro and Chubut border lies this stunning town, famous for its counterculture lifestyle and breathtaking wilderness. It also features some great climbing options which you can explore on this 17-day guided Patagonia climbing tour.
Piedra Parada
For an off the beaten path option in Chubut a little further south, you should definitely check out the stunning Piedra Parada boulder in Buitrera Canyon, a prime spot for rock climbing with breathtaking views. You can try this 1-week rock climbing adventure in Piedra Parada to check out some of the multi-pitch trad routes in the area!
Best time of the year to go rock climbing in Bariloche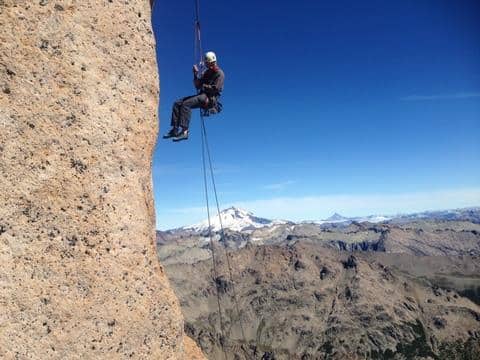 Due to weather conditions, the best time of the year to go rock climbing in Bariloche is between the months of October and April. From October to December you will enjoy the chillier months of Spring and the first blooming flowers. Then, from December to March is the summer, and also berry season, specially in February. If you plan on camping, keep in mind that it is quite dry during the summer and so, some streams and rivers may not have water. From March onwards the cold days return and early autumn is a beautiful time to visit due to the stunning colors.
How much does it cost?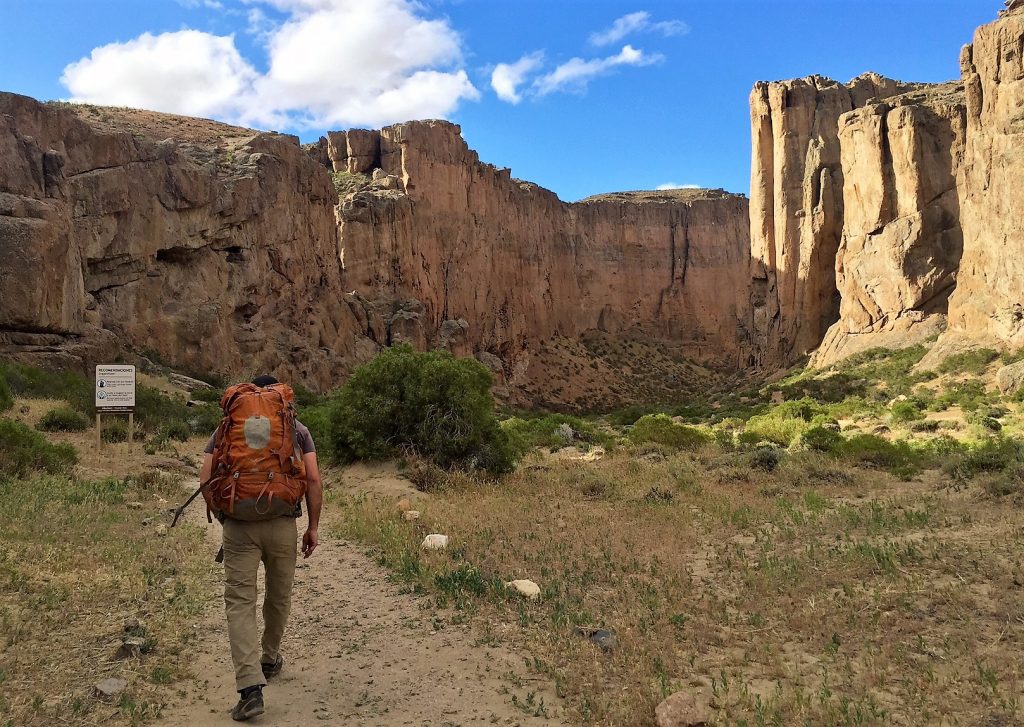 The price to go climbing in Bariloche will depend on the duration of the trip, whether or not equipment is included and how many people join the excursion.  For a one person rock climbing full day adventure that includes equipment, you can expect to pay somewhere around USD 300.
How to get there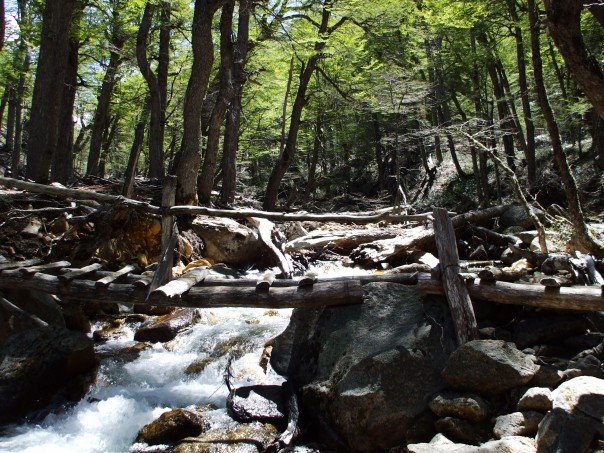 To get to Bariloche you can either fly in or take a long distance bus. Flights to Bariloche are available from Buenos Aires, Mendoza, Comodoro Rivadavia, Bolsón, Calafate, Esquel, Mar del Plata, Puerto Madryn, Córdoba, Rosario and Viedma. There are also seasonal flights from Sao Paolo, Iguazú, Ushuaia, Salta and Tucumán.
A long distance bus from Buenos Aires takes around 1 day, and if you want to cross over from Chile, your best bet is to rent a car.
Other activities in Bariloche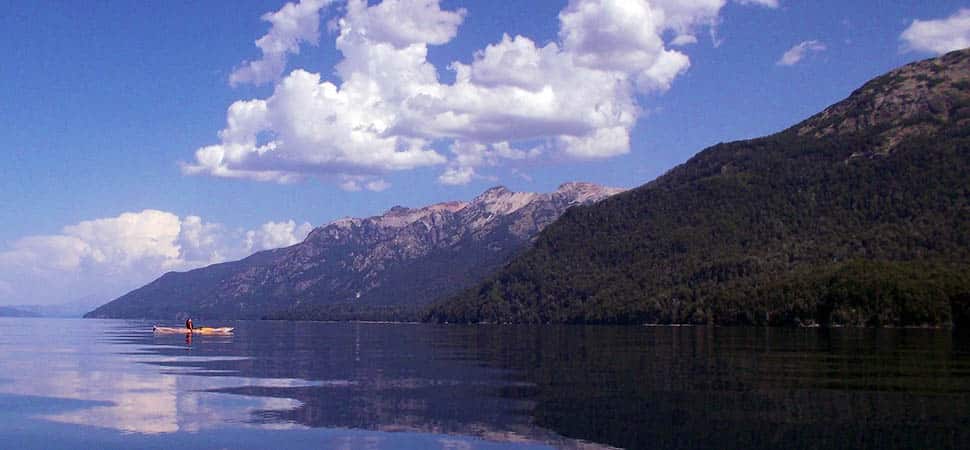 There are many fun activities to try in Bariloche.  Whether you prefer aquatic sports or going up mountains, you will find something to suit your needs. Try kayaking, canyoning, mountaineering or hiking and enjoy Bariloche's breathtaking views and outdoor adventure opportunities!
Patagonia is a gorgeous destination well worth visiting. If you're planning your next wilderness adventure then rock climbing in Bariloche should definitely be a part of your itinerary!
Want to know more about
Rock Climbing in Argentina?