Splitboarding is a type of backcountry snowboarding that is done with a very specific piece of equipment — the splitboard — which is basically a snowboard that can be separated into two skis. This design makes it perfect for alpine touring. 
Splitboarding is a physically demanding sport. Like ski touring, it involves climbing uphill on the separated skis using poles and climbing skins, which are pieces of fabric attached to the base of skis that provide grip in the snow and prevent them from sliding while going uphill. After the climb is finished, the two pieces of the board can be put back together and used as a snowboard on the way back down.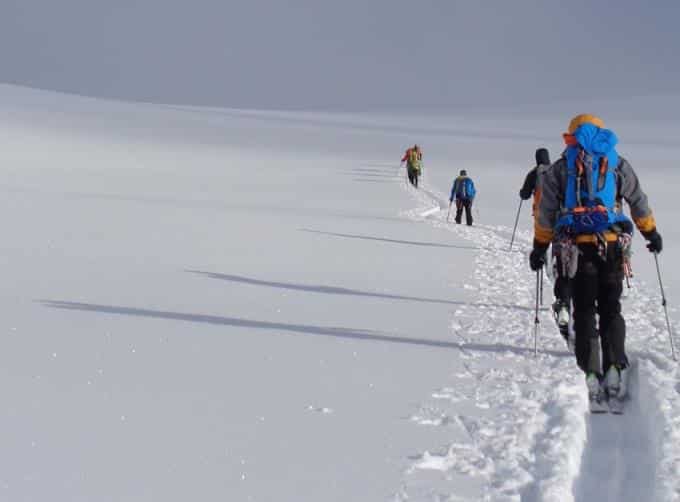 Splitboarding became popular in the mid-1990s. At the time backcountry snowboarding was coming into fashion, but due to the unwieldiness of a snowboard compared to skis, the boarder's range was much more limited. Splitboards solved this problem and revolutionized the sport! They have also become quite modern, meaning many frequent snowboarders have trouble telling the difference between it and a snowboard when descending.
Unlike conventional snowboarding, there is a lot of climbing involved in splitboarding. This is really a sport where the journey is the destination. Rather than enjoying weaving down well-worn mountain runs, splitboarding is about getting out into nature and enjoying the solitude of the mountains and forests of your location.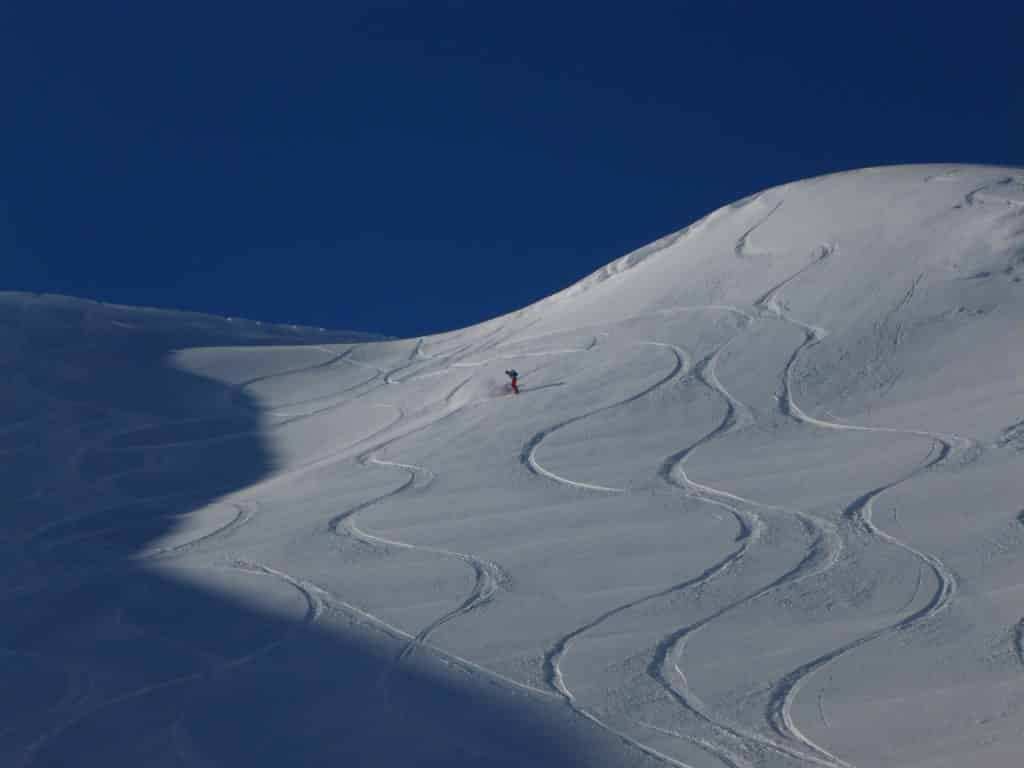 However, no need to worry, there is also plenty of downhill involved in the sport. Oftentimes, after ascending a mountain or slope, the descents are exhilarating and involve snowboarding over fresh and pristine snow tracks.
Depending on your schedule and physicality, splitboarding expeditions can range anywhere from a half-day to multiple days. There is also an eclectic amount of trips you can do with the splitboard from heli-boarding and off-piste snowboarding all the way to traversing the Haute Route, where you spend the night in mountain huts along the way.
Participants are recommended to have prior experience skiing or snowboarding in the off-piste, avalanche safety training and should be able to deal with different types of snow. It is also highly recommended that all splitboarders hire a guide before going into the backcountry in order to maximize safety and enjoyment.
When is the Best Time to go Splitboarding?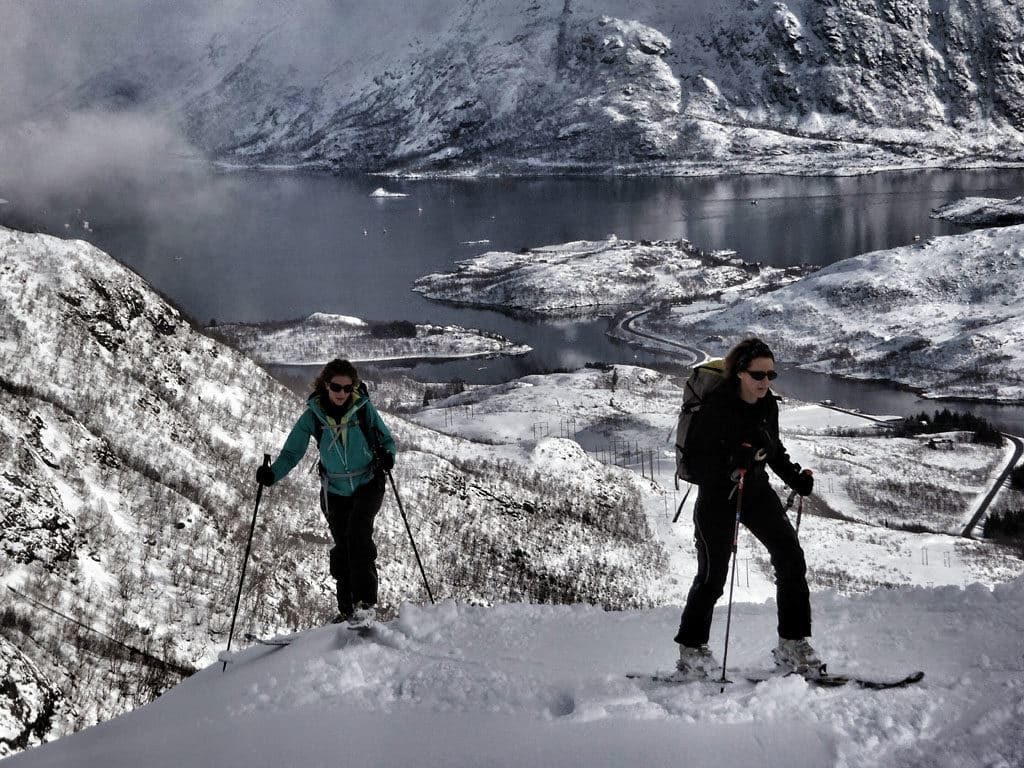 The best time of year to go splitboarding is either winter or spring. Depending on your skill level and preferences, both seasons have something different to offer the participant.
Spring generally offers great snow conditions for splitboarding due to the the melting and refreezing of snow on a daily basis. This creates snow with a crusty surface, known as snow corn, upon which it easy and enjoyable to splitboard during the morning or late afternoon. Other than snow types, spring has longer days and warmer weather, allowing for more time to splitboard.
Winter offers something slightly different for splitboarders. The chances of encountering powder snow are much higher. This snow makes for some of the quickest and best downhill splitboarding, but in situations where there is a lot of deep powder, it is also more difficult.  
What Equipment do you Need?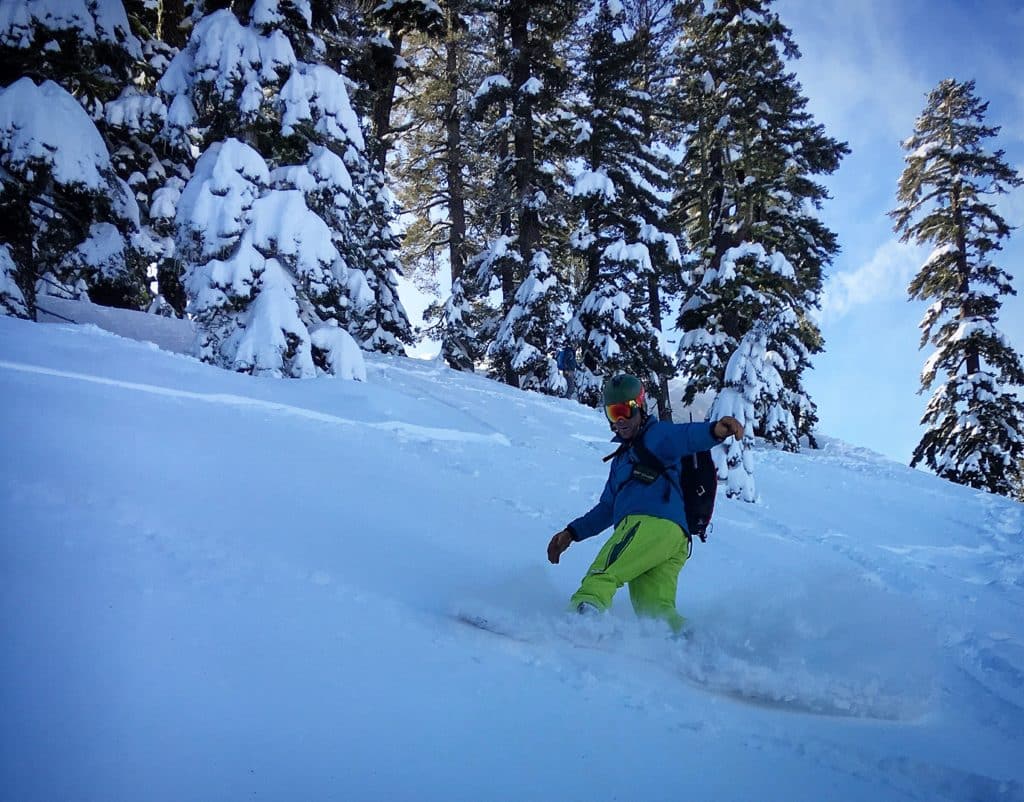 Why you Should Hire a Guide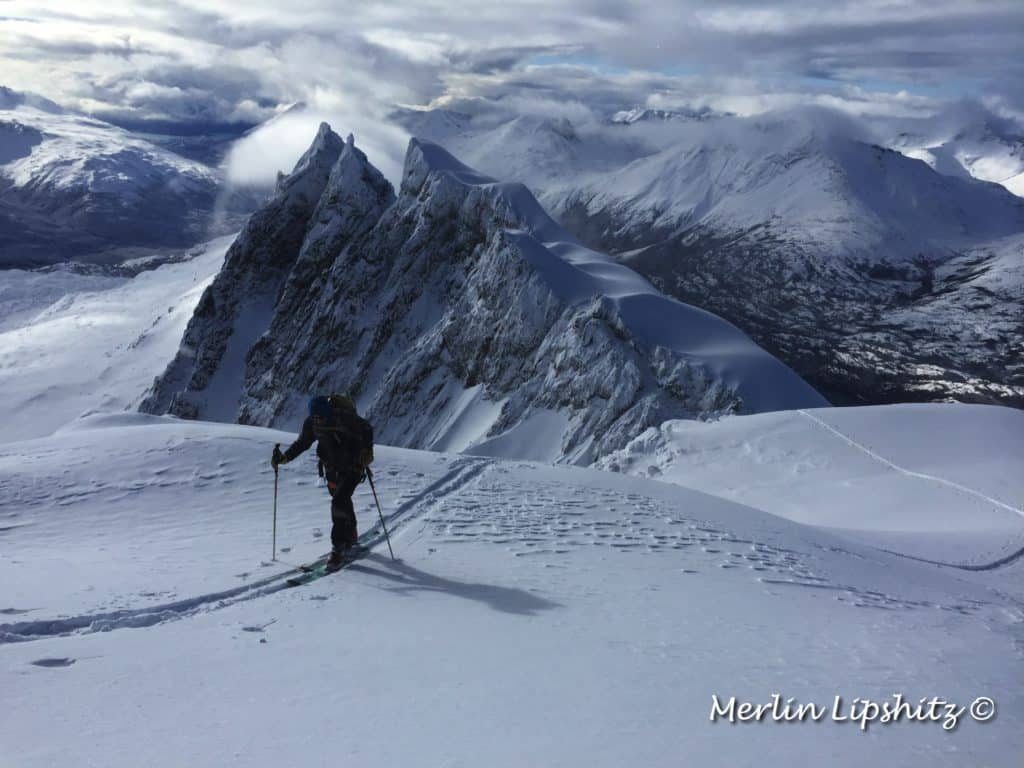 Splitboarding in the backcountry is an exciting experience that opens up a number of opportunities not afforded by traditional, on-piste snowboarding.
However, exploring backcountry areas can be inherently dangerous and unpredictable, so you should never go off-piste alone. In order to maximize your enjoyment and safety, hiring a certified guide is highly recommended.
These guides have expert knowledges of the terrain and usual weather conditions of wherever you are going. This knowledge allows the guides to select the route best suited for your ability. This way you make the most of your time in the backcountry.
On an unrelated note to safety, these guides have been doing this for a very long time and are exceptionally good at it. They will be able to improve your techniques and teach you news skills along the way.  
10 Best Spots in the World to Practice Splitboarding